7 min read
Being an artist means the freedom of choice in tools and ideas. You can use a paintbrush or clay, oil paint or gouache. You can create illustrations for publishing houses or sculptures for museums. Times change and new tools get added. Tools like drawing tablets. Believe it or not, there is a high chance you'll use a tablet in your art studies. Better learn which tablet lasts for years before the professor asks you to buy one.
Know nothing about drawing tablets? Check the article from our experts below on how to choose the best drawing tablet.
What is a Drawing Tablet?
A drawing tablet is a graphics device that translates the image onto your computer screen. It is commonly accompanied by a stylus. The latter is a pen that creates strokes and lines further detected by the tablet surface. The lines and strokes appear on your computer's screen and create an image.
Sure, mastering the art of digital drawing takes more time than for one to order essay paper to paperwriter.com and getting an essay that scores high.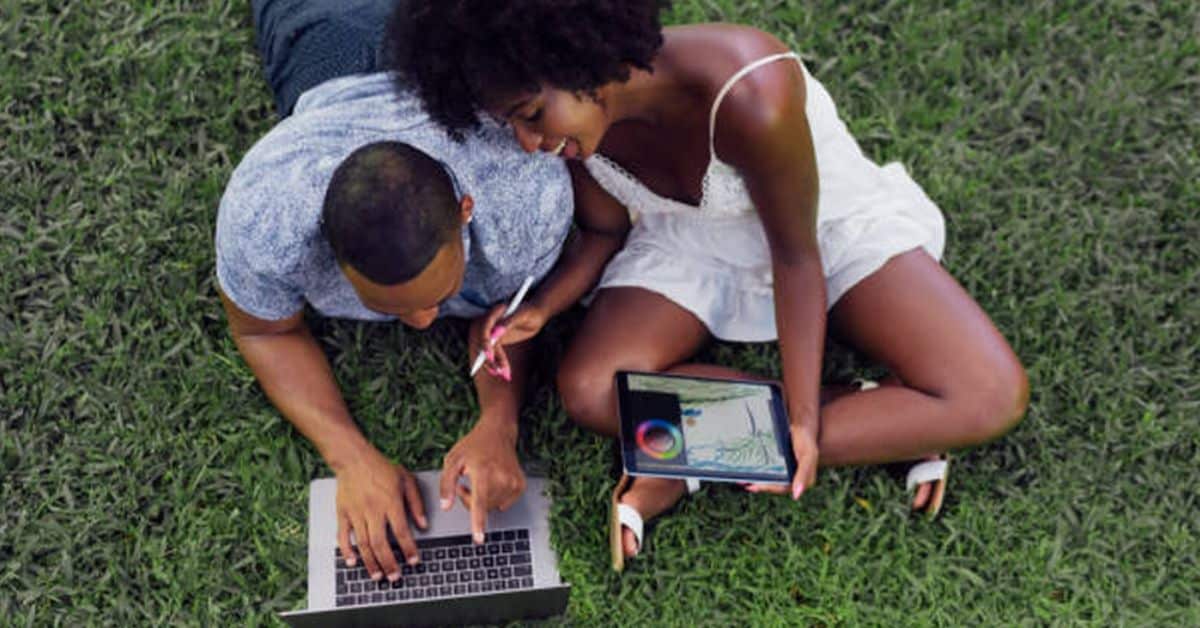 Before you dive into the world of Sara Ludy and Alberto Seveso, check the types of tablets. Depending on the mapping area, screen size, and PC specifications, the tablets will differ.
Digitizer tablets. These are the perfect option for beginners. If you feel confused about drawing digitally, try a digitizer option. First, such tablets are the cheapest option. They can be found for under $100. Second, they are small yet portable;
Monitor tablet. For digital art beginners, screen tablets might sound like an extremely expensive purchase. Hence, we advise you to buy one only if you consider doing digital art professionally. The price for a monitor tablet starts from $400;
iPad. If you're searching for a multifunctional tablet, choose an iPad. The device is a great substitute for both a laptop and a graphics tablet;
PC tablet.

This is the most expensive option on the list. A PC tablet is a great choice for professional digital artists in search of the best gear.
Check below the list of the drawing tablets that will satisfy your learning needs the most.
#1: Wacom Intuos S with Bluetooth
There is a high chance that you already know the coolest company of drawing tablets. Wacom tablets offer high quality and average prices. Sure, you can leave for greener pastures and switch to a more expensive option. However, even entry-level models like Wacom Intuos S have excellent characteristics.
Why choose Wacom Intuos S with Bluetooth?
A no-battery pen with a pressure sensitivity reaching 4096;
The pad is a wireless model;
It's compact yet light to carry to college classes;
While installing driver settings, you can download drawing software. For instance, Clip Studio Paint Pro or Painter Essentials 8;
The price starts at $100.
#2: Wacom Cintiq 16
If Wacom Intuos S is strictly for beginners, Wacom Cintiq 16 takes you to the next level. All because this one is a screen model that doesn't require the user to go through the adaptation period. We all know that daunting time of getting used to drawing without seeing your hand. The good news is that you no longer have to keep your eyes glued to the laptop screen. All because with Wacom Cintiq 16, you're already drawing on a screen.
Why choose Wacom Cintiq 16?
Though the tablet is a screen model, Wacom Cintiq 16 won't break your budget much. Its price starts at $650;
The pen pressure sensitivity is 8192, a stunning characteristic;
All cables are organized into one cable, saving you space at the dormitory desk;
The tablet's stand has a 19-degree angle. Unfortunately, the angle can't be changed unless you buy a special monitor stand. Nonetheless, go for the model if working at a 19-degree surface is comfortable for you.
#3: XP-PEN Artist 12
This wireless option is a monitor model compatible with digital drawing programs like Clip Studio or Photoshop. One of the cheapest options for students who are in love with screen models. On Amazon, the price starts at $215. The pen's sensitivity is 8192, while the mapping area is 11.6 inches.
Why choose XP-PEN Artist 12?
Its technical characteristics are not worse than the ones of Wacom Cintiq 16. However, the price differs tremendously. This makes the model a perfect starter for entry-level specialists;
It has an anti-reflective surface;
The responsiveness is overwhelming.
#4: GAOMON PD1560
This model is perfect for art students who prefer working on vast surfaces. The mapping area is 15.6 inches. Meanwhile, the Full HD resolution allows you to convey the tiniest color nuances on the screen.
The screen is fully made of glass. Sure, you'll need time to adjust to drawing on the extremely smooth surface. However, most tablet creators use glass. Yet there is no wonder that the creators of GAOMON PD1560 chose this material too.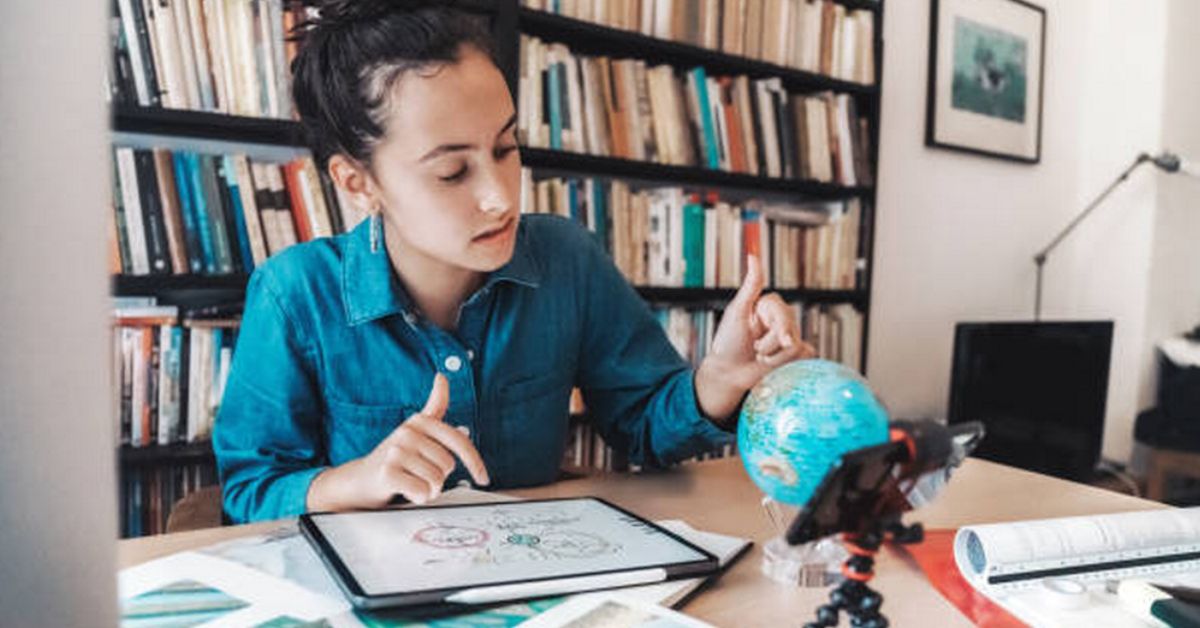 Why should a student choose GAOMON PD1560?
Full HD Resolution;
Big mapping area;
Amazing responsiveness;
Original design.
#5: Apple iPad Air 2022
Which list of drawing tablets goes without a notorious iPad? None. This is no wonder since an iPad is a tablet bundled with laptop features. Yeap, this device is a superhero in the tech field. To use the iPad to the fullest, bundle it with a keyboard and turn it into a one-in-all option.
Why choose Apple iPad Air 2022?
You can forego your traditional laptop – draw pictures and write essays simultaneously;
The perfect option for iOS users;
Has an Ultra Wide Front Camera. Yeap, now your drawing tablet can take photos.
#6: Huion Inspiroy H640P
The last model in our list combines both quality and low price. Compatible with all drawing software, the tablet has great basics. The pen sensitivity is average, while the mapping area is pretty small. However, both the price and the basics make it the best option for beginners.
Why choose Huion Inspiroy H640P?
Low price;
Super basics;
Easy to carry around;
Great for sketching.
Final Thoughts
All art students should master digital art. One way or another, you'll be asked to learn the basics of digital drawing. Sure, you can be a traditional artist. But what if you need to make changes in the color gamut before sending the copy? Moreover, areas like game art and design prefer artists who know their way with tablets.
We hope the article was helpful to you. Good luck!
– If you are looking for guest posts in education "write for us" now.